Meet Cbra, Your Digital Branding Partner in India
Web designers in India and Digital marketing experts in India may assist you in growing your business online….
Our team of dedicated individuals is available to assist you!
Web Design Company in India
Cbra, a global branding & experience design agency in India, is driven by bold ideas and diverse perspectives. From brand strategies and office creatives to digital presence and marketing plans, our solutions are guided by audience research and insights, driven by creativity, and developed in close collaboration with our clients. At Cbra, we take care of all the above said activities to make your business presence felt DIGITALLY like we do for 1000+ SMEs across the globe – That is why we are known as India's best web development company and leading digital marketing agency.
What is digital presence?
Simply put, it's the space that your brand/company owns online. Your company website, social media business accounts, listing in business directories, your website shows up in search engines, any organic/paid advertising in SM (i.e FB, Google, LinkedIn, Twitter etc) and any organizations, events, and publications that you actively participate in.At Cbra Global, Graphic Design, Web Design and Web Marketing experts in India, we provide all the above said digital services to businesses around the world.
Technical Competencies and Association of leading forums in India
Graphic Design & Printing, Web Design & Development, Digital Marketing servicing company in India for your Business Growth.
Graphic Designs in India
The quality of designs connects with trust, credibility and business value. Cbra, the graphic design company in India, helps organizations brand their business with great creative designs. From logos, business cards, and brochures to postcards, posters, and advertisements. We do it all!
Printing Services in India
Cbra, the quality printing company in India, brings a new standard of quality and services for all sorts of commercial printing. Cbra is a fast printing and creative firm with a proven track record of delivering the best solutions to our customers. We can offer the best pricing, integrated dealing, fine quality & services for all of our client's printing needs.
Digital Designs in India
Your web banners, digital business cards, email signatures, newsletters, gif animations, digital marketing content piece, the value of these depends on their design. Are they presenting your business outlook and value propositions in an accurate manner? We are one of the highly competent digital design companies in India to provide impactful visual communication instruments for all of your digital design needs.
Website Designs in India
Cbra, a Web Design and Development Company in India, provides services such as Web Page Designing, Website Development, Mobile Websites and Blog Development. We provide you with impressive and unbeatable custom designs with the most appropriate image and text content to make sure your website stands out as unique and classic.
eCommerce Development in India
Creating an online store, eCommerce website with Cbra is simple, fast and affordable. Cbra, an online store development company in India, creates an e-commerce website with detailed descriptions of every item with clear pictures of your products. We make your online shoppers feel like they can reach out.
Revamp & AMC in India
Cbra's Website Maintenance Service ensures that your site is current and your project stays within budget. Annual Website Maintenance Contracts (AMC) are a cost-effective way to keep your website up-to-date, fresh and effective. If you aren't happy with your existing website, it's time to think about a redesign. If you need help creating a professional website redesign or a complete overhaul feel free to reach out.
Search Engine Optimization in India
Cbra Global is a Web Marketing Company in India that utilizes multiple strategies and optimization to rank your websites on search engines like Google, Yahoo, Bing etc. Cbra, the Best Online Marketing Company based in India, is also focused on helping brands and products leverage the power of new media advertising services such as Blog Marketing & Affiliate Marketing.
Social Media Optimization in India
Social Media Marketing such as Facebook Marketing, Google Marketing, LinkedIn Marketing, and online advertising help brands connect with customers and uncover the performance of marketing programs in real-time. Cbra, Social Media Marketing and Advertising Company do Business page creation and maintenance, post designs, advertisement post sharing in groups, running campaigns, increasing brand awareness, increasing app installs and much more.
Social Media Paid Promotion in India
As an online advertising agency in India, Cbra is also provides paid social media marketing services on Facebook, Google+, Twitter, LinkedIn, YouTube etc. Cbra is also a Google AdWords Certified Company in India. It also holds the Digital Unlocked Certificate- an initiative by Google association with FICCI and the Indian School of Business. These certifications recognize Cbra expertise in creating and operating Google AdWords, Google online advertising, and pay-per-click (PPC) system. It also reaffirms the quality of work we have provided advertisers over the years.
Domain Registration in India
Online success starts with a great domain. We are one of the top Domain name registration company in india. We make it easy and inexpensive to get the domain you want (i.e. .com, .co.in, .in.). We offer all major Top Level Domains (TLDs) like .builder, .dental, .construction, .actor, .cricket, .consulting etc., and over 25 Country Code Top Level Domains (ccTLDs).
Web / Cloud Hosting in India
We are also a leading web hosting company in India, providing cloud-based platform solutions to help small and medium-sized businesses succeed online. Our main objective is to offer the best and most reliable hosting for businesses with utmost satisfaction. Our comprehensive customer interface allows you to establish a strong web presence for yourself, at affordable prices and in the least time.
Business Mail in India
Cbra, an authorized Google Workspace and Google for Education partner/reseller in India, has the potential to collaborate with you, with a single goal of taking your business to the next level. We are one of the most reliable Google apps resellers in India, well experienced in providing support for Google G Suite for business – to organizations of all scales and types.
Testimonial

What Our Global Clients Say
We are one of the proud customers of CBRA, Apart from their spectacular website designing, they understand their customers from the customer's perspective and completes tasks in a professional manner. Their follow-up and response rate is completely spectacular. Finally, I would say their way of representing a business digitally is completely top-notch in quality and descriptiveness.
Lorian Safari Camp - East Africa
Very professional and service support was great!
You can just reach out CBRA Team for all your website design and development works without any second thought. Kudos to your whole team.
Protocircuits - Australia
Good Team work and also best responsible staffs. Very effective with Facebook Promotions. Good luck with Cbra team. Good team work and great experience with CBRA.
Venus Heating Solutions - London
We have seen your team's communication, dedication and focus towards the project that shows professionalism. Dealing with challenges and implemented exact solution that is great. Your team's commitment and approach towards the project has been impressed.
KK Coir - North America
Friendly and Well Experienced and Trustworthy Dedicated staffs and Quick response on Internet Marketing platform. Our Best Wishes to Cbra to grow high, Higher forever.
kristi Corporation - USA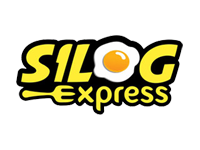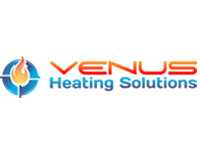 Numbers in India and across globe
  INDIA
160/1, Kamarajar Salai,
(Near Nirmala Girls School),
Madurai - 09, TN, India.
  UAE
Unit TL.4F.64, RAKEZ Amenity,
Center RAS AI Khaimah,
United Arab Emirates.
  Canada
111-11g Cherryhill Blvd, London,
Ontario, Canada,
North America.